Why you should pay with Sway
instead of cards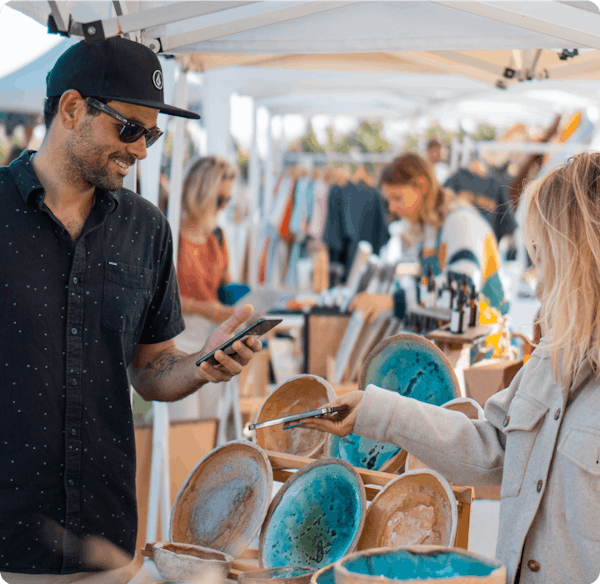 Enjoy payment safety like never before
Over £1 billion is lost every year to card payment fraud. Small merchants and consumers are the most affected. When you pay with Sway we require Strong Customer Authentication (SCA), which means it reduces fraud risk by 99% when compared to cards. It's the safest way to pay.
Bank transfers
As you're paying through a bank transfer, your bank is responsible for handling the money movement, not us.
Fraud risk reduced by 99%
When you pay with Sway you can rest assured that only the payment amount will leave your account, nothing more.
How the payment
works for consumers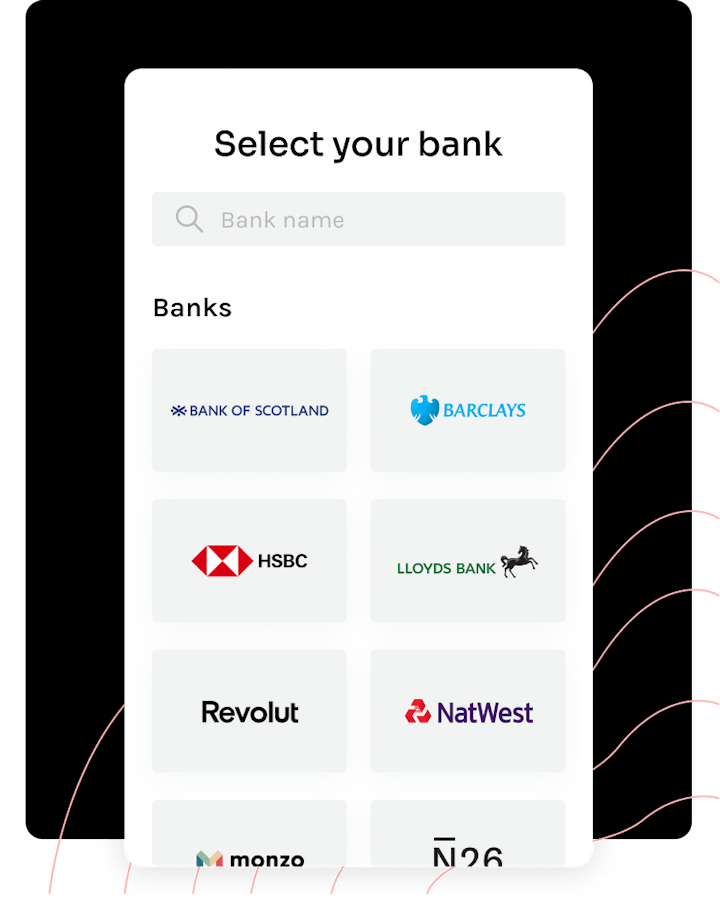 Pick up your phone and scan the QR Code
You don't need a special app — just open your phone camera and point it at the QR Code.
Select your bank
Choose which bank you want to pay from. We cover all major consumer banks in the UK.
Authenticate
Simply authenticate your bank credentials. This will be Face ID, Fingerprint or Pin Code.
Success
Once you confirm the payment you'll see a confirmation, which means the money arrived in the merchant's bank account.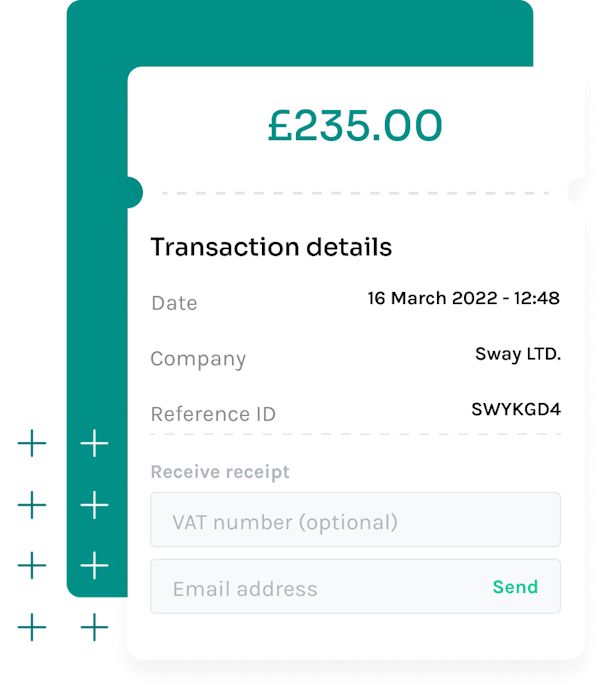 Saving the world one receipt at a time
More than 11 billion paper receipts are printed every year in the UK — that means +200k trees are cut down and 1.6 million litres of water wasted. The answer? Digital receipts.
Fully digital
The times of piling up receipts in your wallet are over. Customers can leave their email after paying to receive a digital receipt.
Save 200k trees per year
Save trees, water and over 10.6 tones of paper waste per year with digital receipts. Read more here.